For the Love of Farnsworth 2017
February 11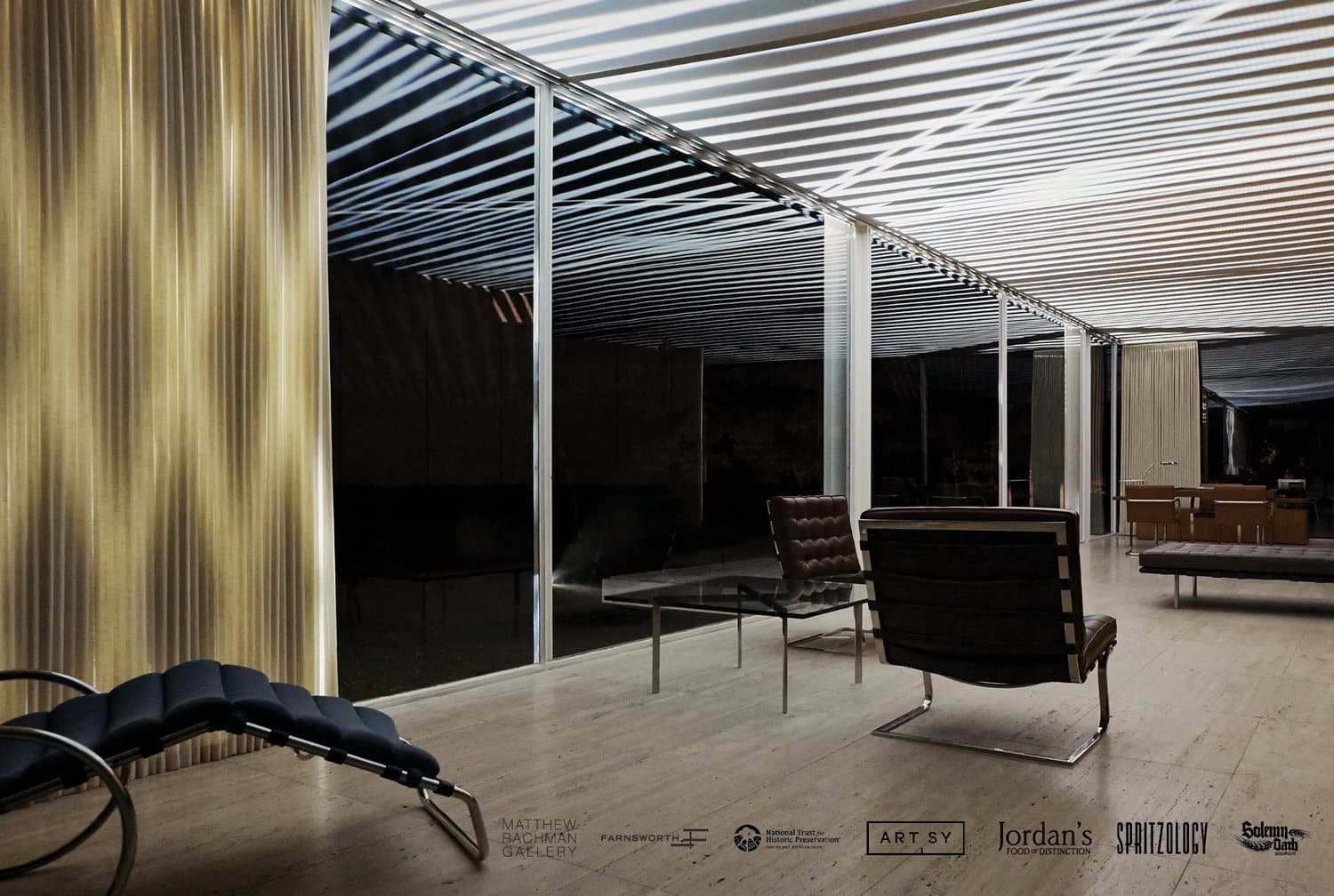 On Saturday, APRIL 1st, 2017, from 6:00 pm – 10:00 pm, the Farnsworth House, the iconic glass and steel structure designed by Mies van der Rohe and an historic site of the National Trust for Historic Preservation, will team up with Matthew Rachman Gallery for the second annual benefit, "For the Love of Farnsworth 2017."
There will be an introduction by Dirk Lohan, award-winning architect, designer and grandson of Mies van der Rohe, as well as a discussion lead by guests of honor, Luftwerk.
In addition, Matthew Rachman Gallery will feature an exhibition of Farnsworthian artwork from Luftwerk, Kate Joyce, Tom Judd, and more. 10% of all art sales will directly benefit Farnsworth House.
Winter BAiR at Banff Centre for Arts and Creativity
January 22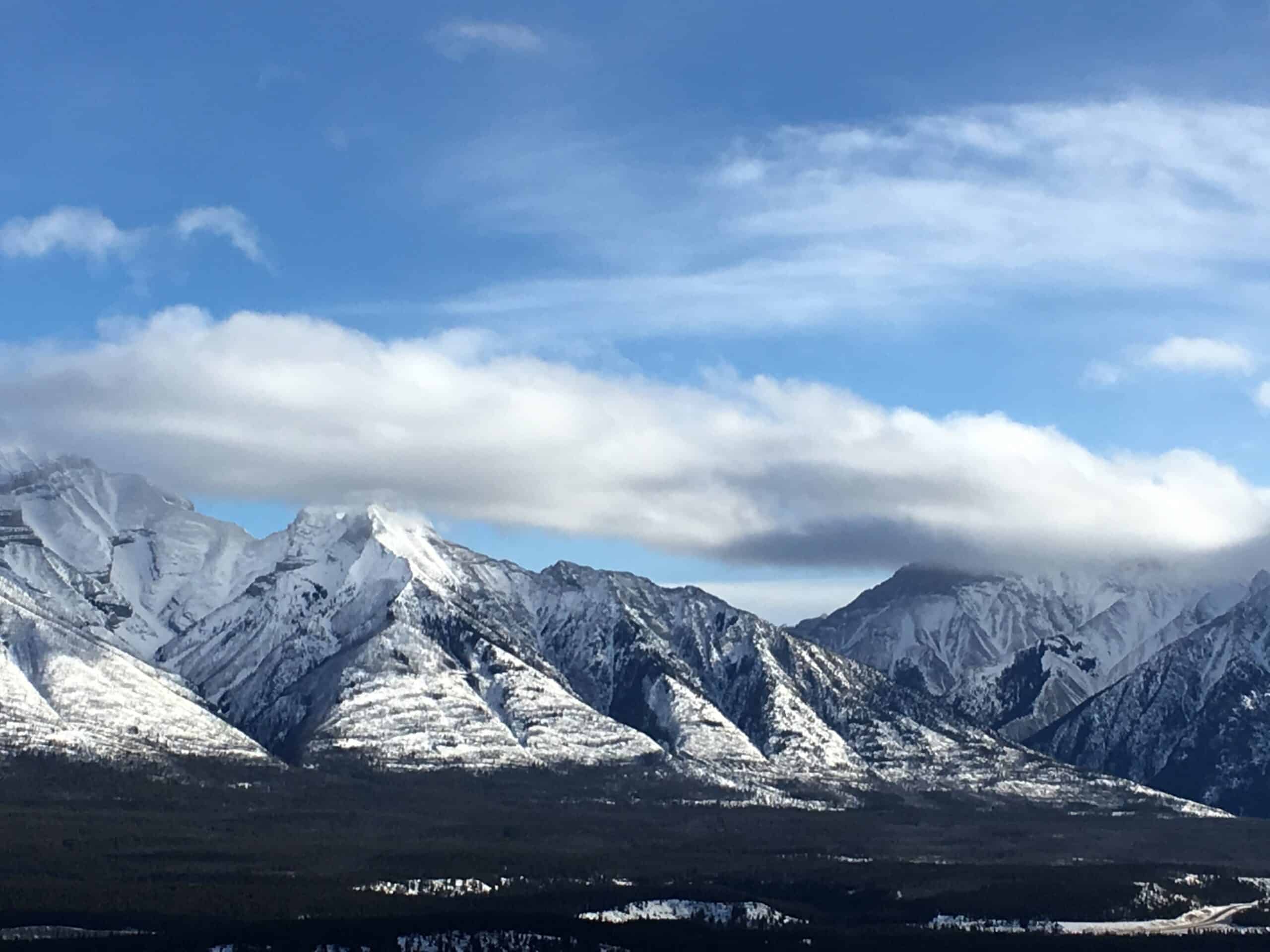 Turning Sky at The 606
January 14
Excited to illuminate Turning Sky last weekend! Turning Sky is an ephemeral lighting station visualizing atmospheric conditions on The 606. Patterns of clouds varying in speed coincide with wind data, velocity, and direction, and the ever-changing colors represent temperature. This next phase of the art installation launches in early February when Turning Sky's dynamic visualization of environmental conditions will be driven by real-time data from The Array of Things urban sensing project, transforming the bridge into an abstract lighting and weather station.
Geometry in Space
November 11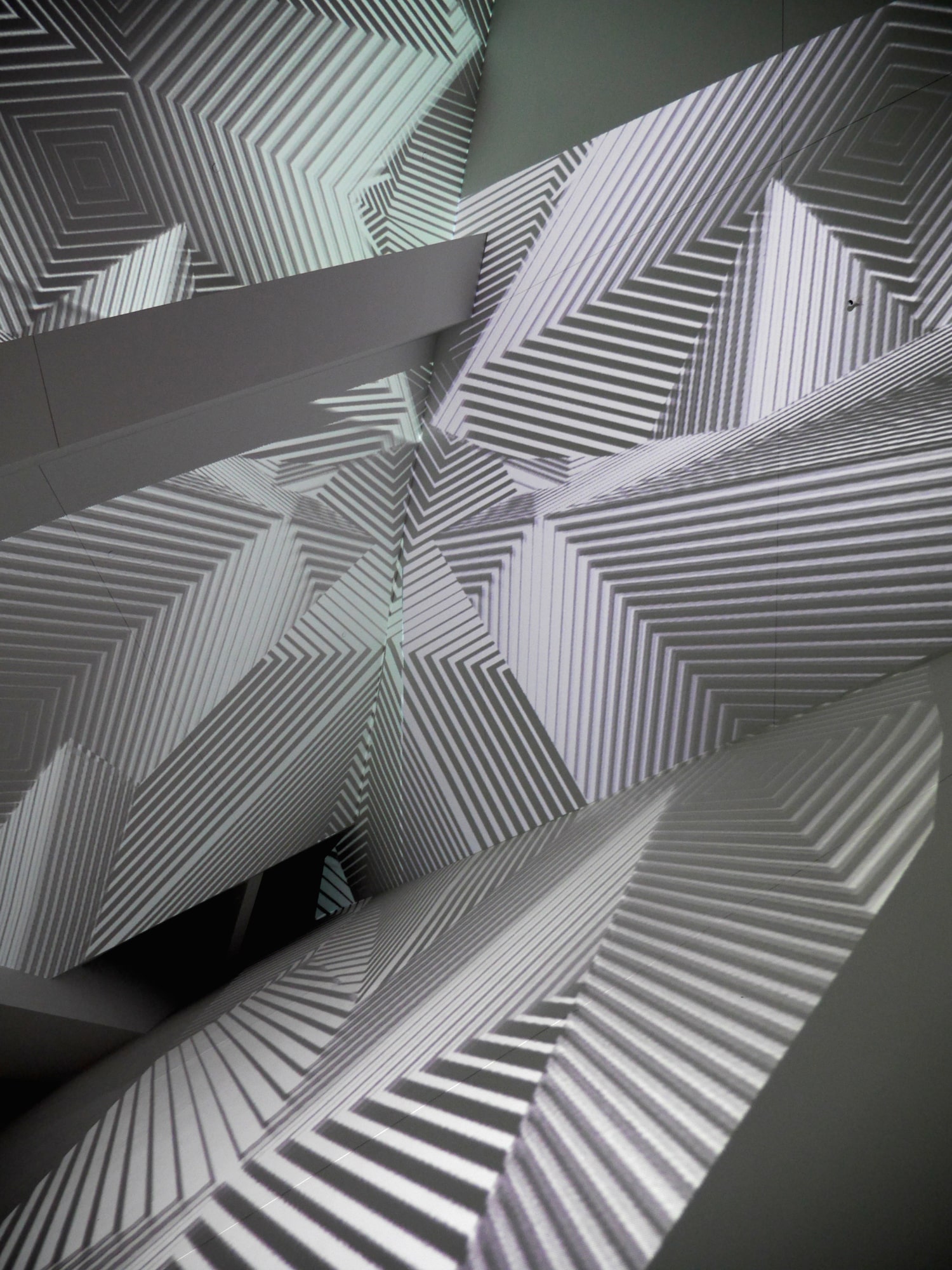 Opening Gala of Star Wars and the Power of Costume Opening Gala at the Denver Art Museum.
The Newest Art on The 606
October 06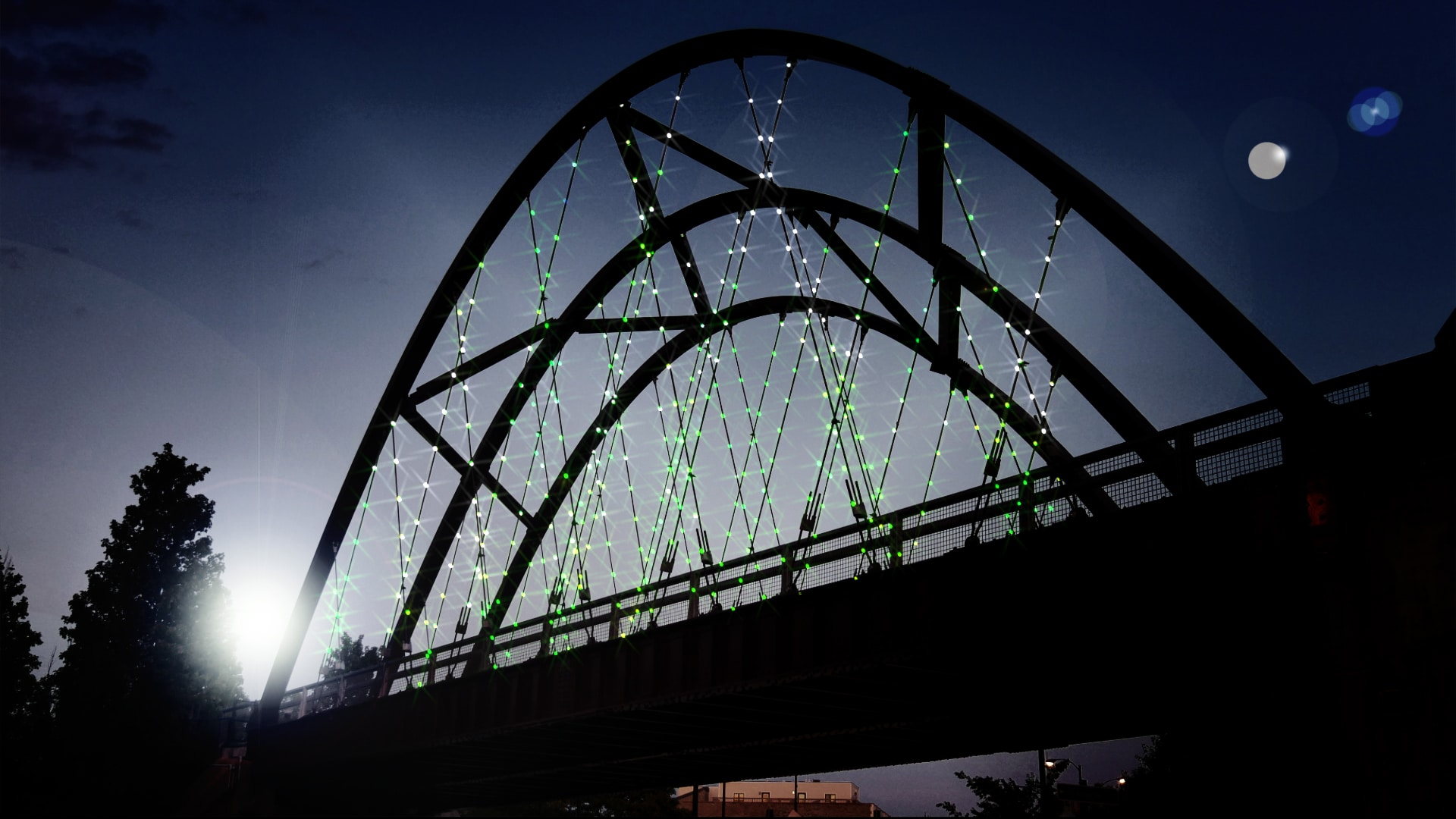 Turning Sky by Luftwerk, the next major art installation on The 606 will be an ever shifting light installation where nature, art and technology illuminate the Milwaukee Avenue Bridge
You have the chance to bring this to The 606 and put your name on a work of art.
Artist Talk November 7th College of DuPage
The College of DuPage Visiting Artist Series provides opportunities for the community to engage with leaders in the field of contemporary art, design, and culture. Through lectures, conversations, and workshops a diverse range of art professionals offer students with new perspectives on contemporary artistic practices. The series is hosted by the Fine Arts program in collaboration with the Cleve Carney Art Gallery.
November 7: Luftwerk
Corner of a Square
September 20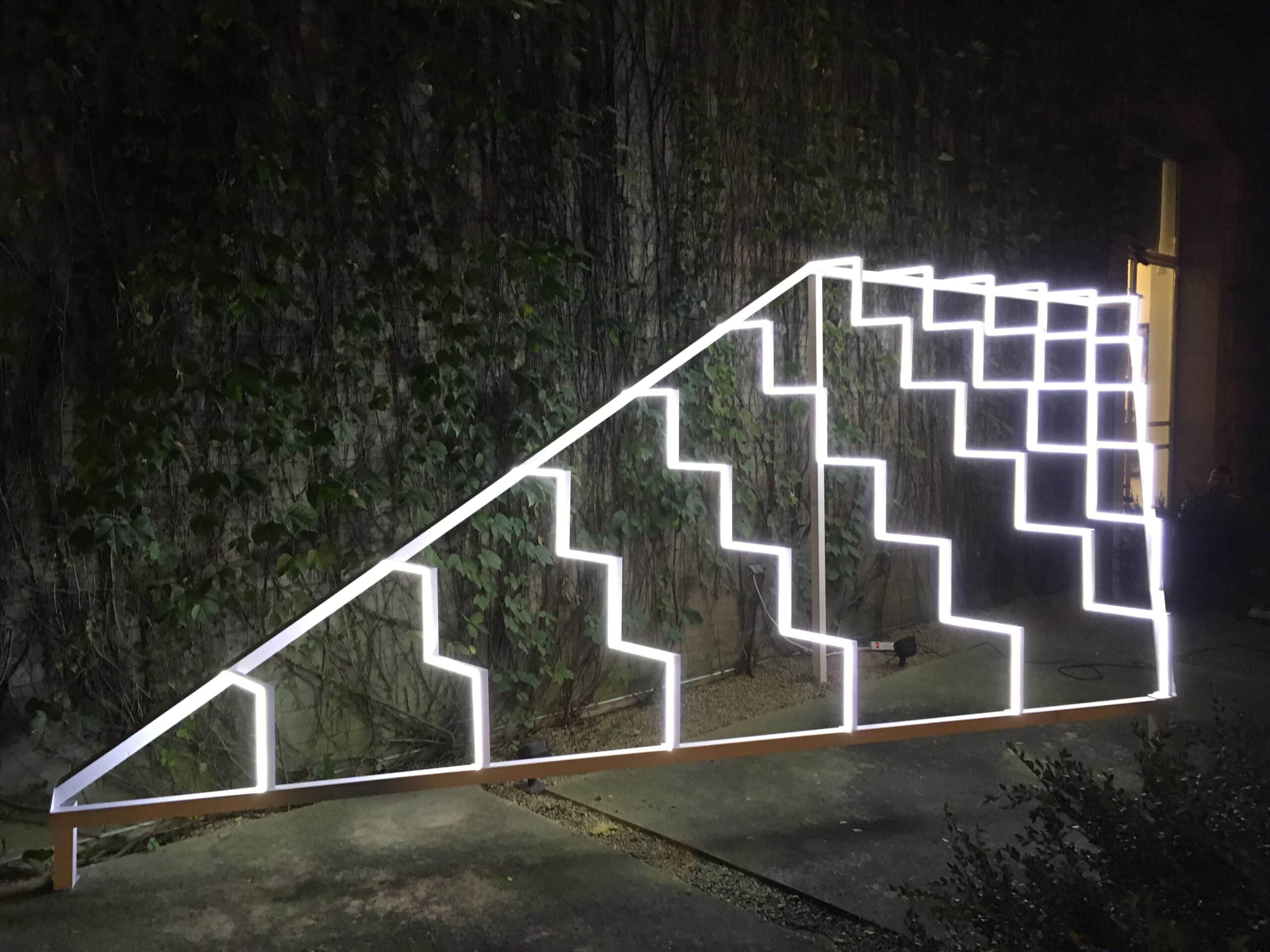 September 20th 2016 – February 25th 2017
As part of The Arts Club's ongoing series of garden projects, Luftwerk draws upon the architecture of the club, in particular the staircase designed by Mies van der Rohe, to create a light installation that activates the garden during the day and night.
bLUMEN
August 10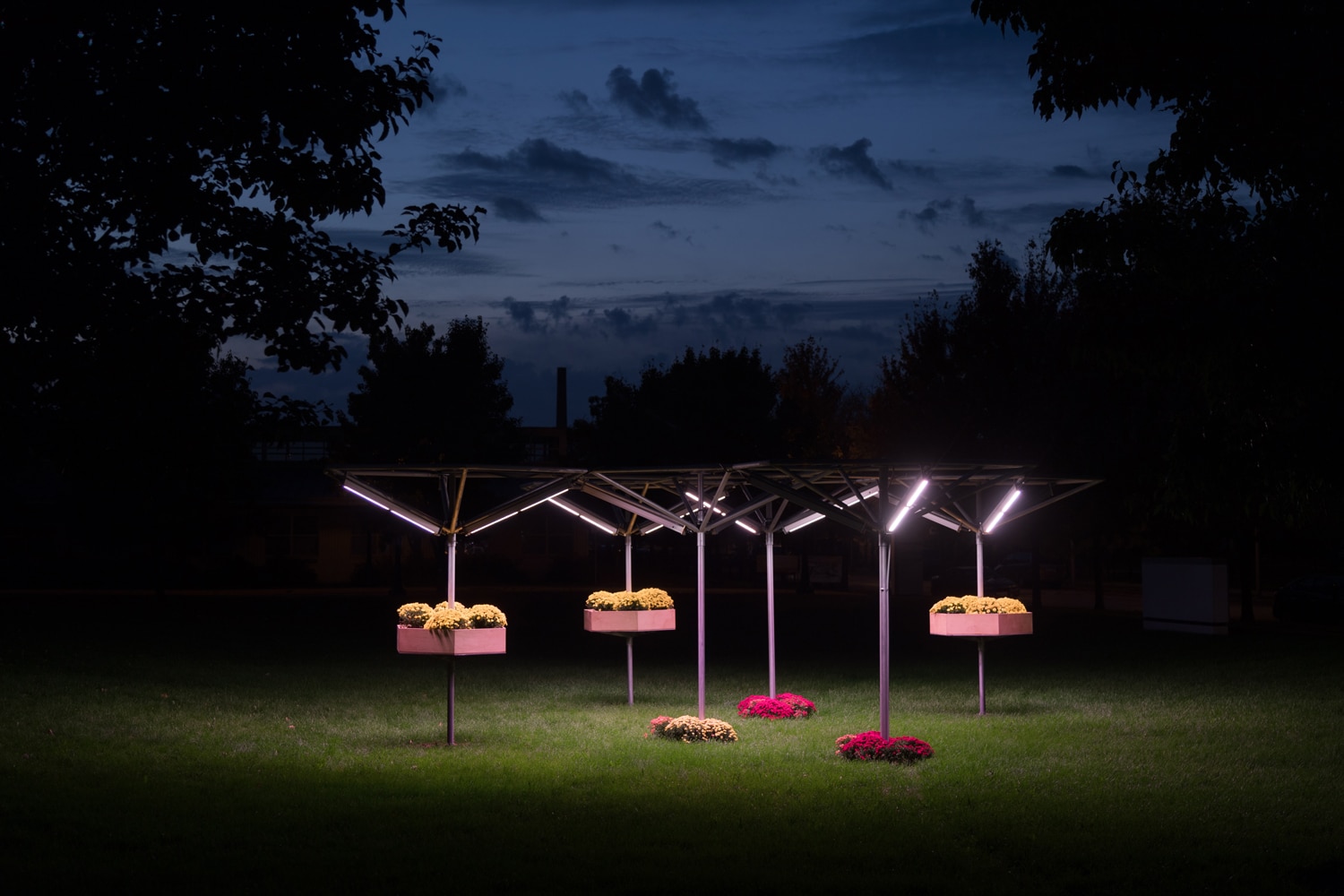 bLUMEN (blume : German for 'flower.' | lumen : Latin for 'light') combines art, architecture and technology to create a flourishing environment that engages and connects with community. 
Mauerschau | Bayerische Staatsoper
June 10

Eine Oper über Heinrich von Kleists "Penthesilea"
Münchner Opernfestspiele
Donnerstag, 30. Juni 2016
20.00 Uhr – 21.30 Uhr
Reithalle
Commissioned by the Bayerische Staatsoper, and composed by Hauke Berheide with libretto and mise-en-scène by Amy Stebbins, Luftwerk was invited to design the stage and video content for the re-imagining of Heinrich von Kleist's Penthesilea—a drama from 1808—where war is raging, and no one can remember who is fighting whom or for what reason.
For Mauerschau, Luftwerk references the communication imagery of war through the abstraction of Morse code, graphic camouflage and distorted imagery; the video content erasing any certainty of distance while the mise-en-scène takes on sculptural constellations and choreographies within these tableaux. Projected upon multiple translucent screens, the stage-space seemingly expands infinitely into the distance. What viewer perception is barely grasped is at once immediately lost, and in Mauerschau, reality fragments and eventually shatters.
Reviews:
"A jewel of the Munich Oper Festival …. The massively applauded premiere of this in no way conceptually simple work had a lot to offer for both eye and ear. It is an encouragement to the Munich Opera, which path to follow in the present day."