Exact Dutch Yellow: Exhibition programming at the Chicago Cultural Center
.
Art/Sci Residency Bellevue Residency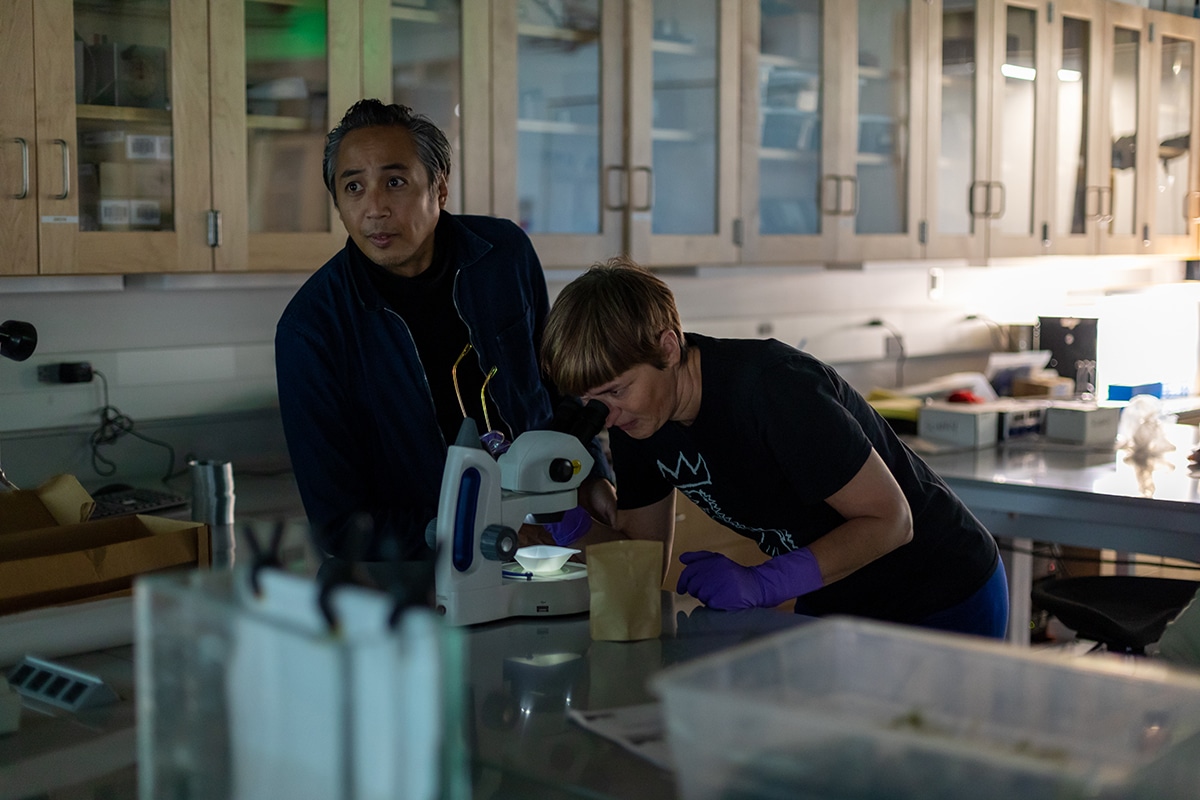 Dr. John Kyndt (Associate Professor of Microbiology, Nutrition, and Sustainability and Program Director of Sustainability Management) and Professor David Joel Thomas (Assistant Professor and Program Director of Creative Arts) invited us for a short Immersion Artist Residency, as part of an ongoing Art + Science collaboration that began in July 2021 at Bellevue University with our studio. The aim of the collaboration is to advance and cultivate cross-disciplinary, transcollegial partnership, robust student engagement, public outreach, and project research. 
Fusion Metamorphosis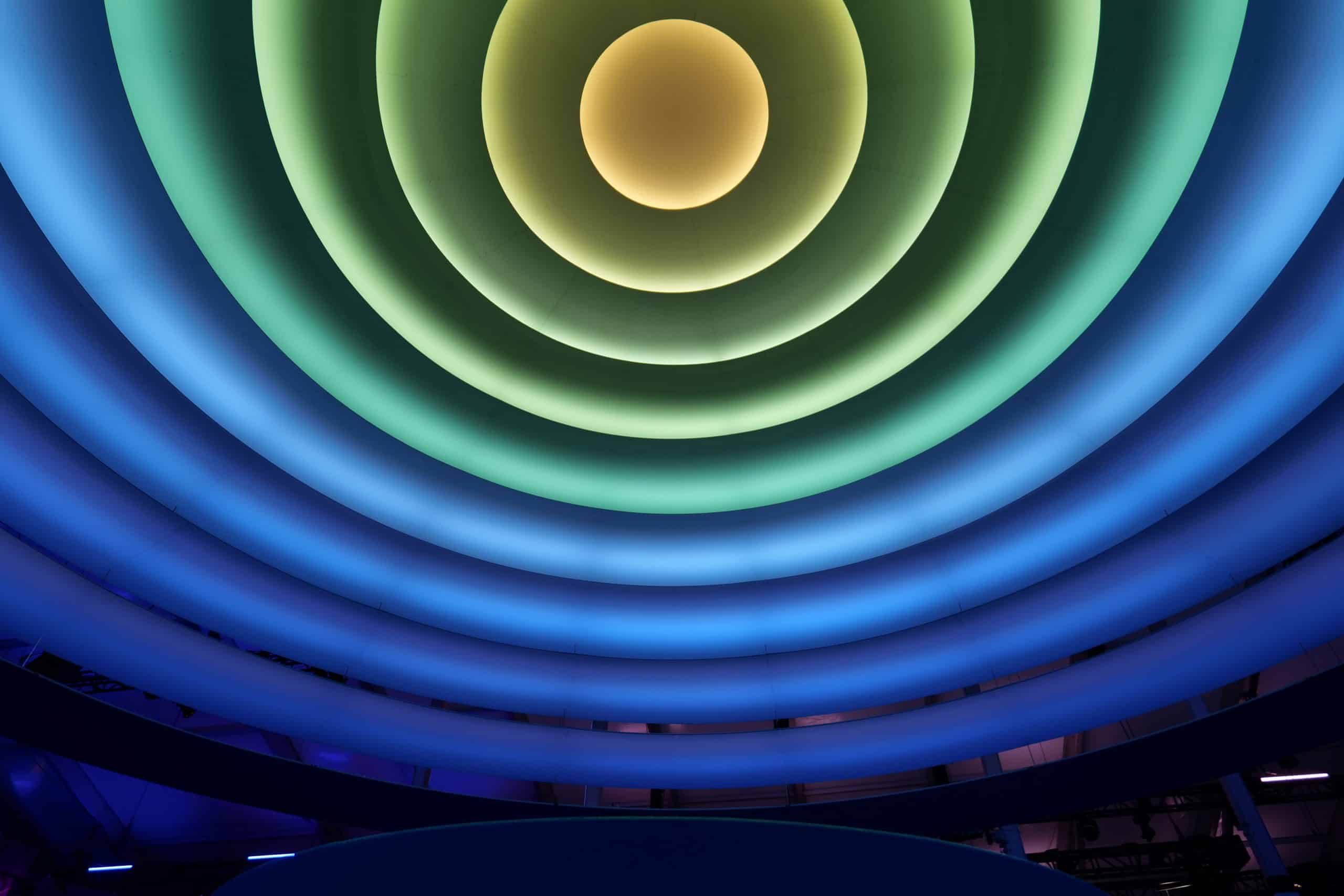 Color + Light dome, commission, private client
Exact Dutch Yellow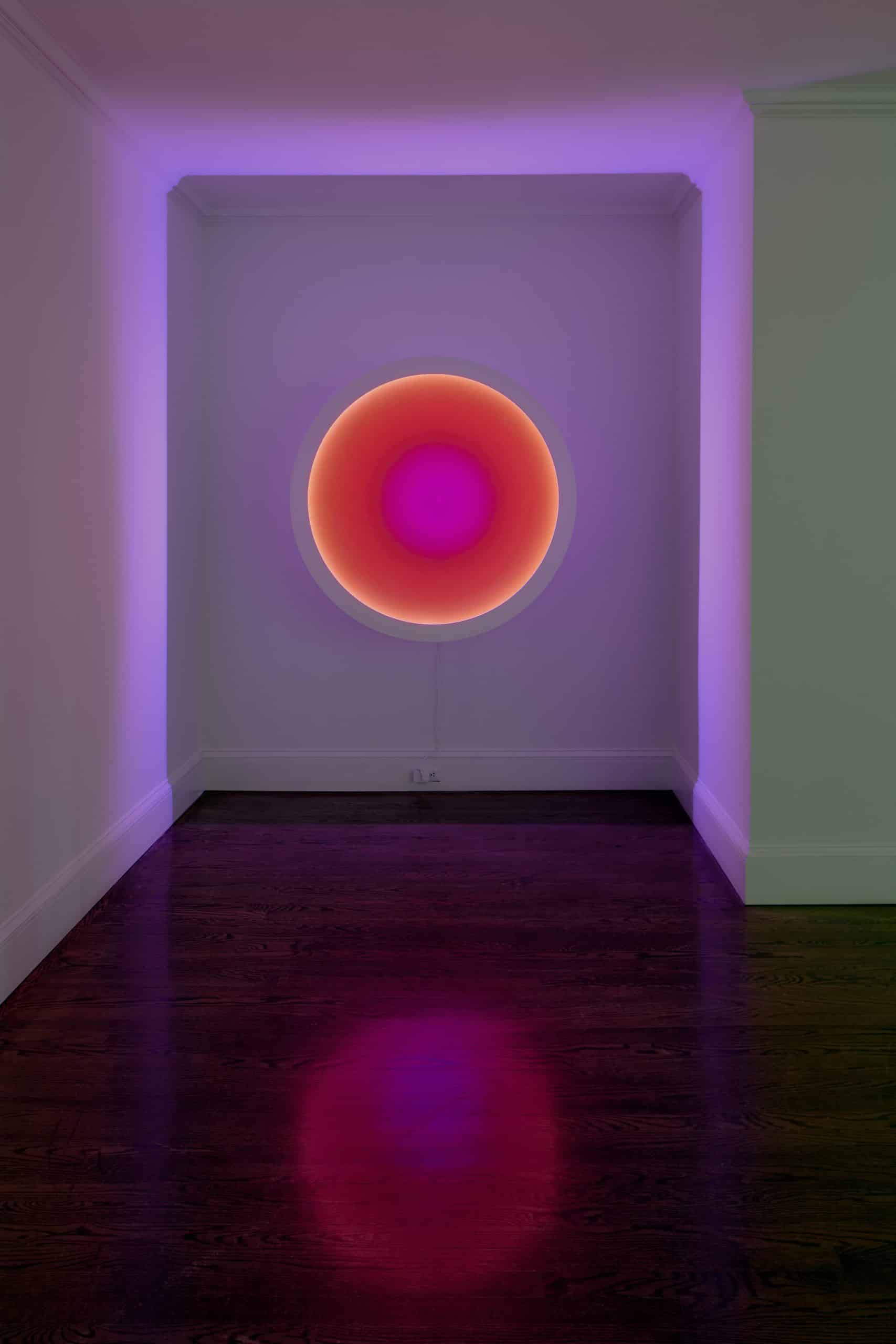 October 22, 2022—January 29, 2023
A series of sculptural light installations using botanical pigments and dynamic, changing light conditions that transform Exhibit Hall into abstracted, atmospheric chromatic experiences.
Frequency / Chronology
ZUVA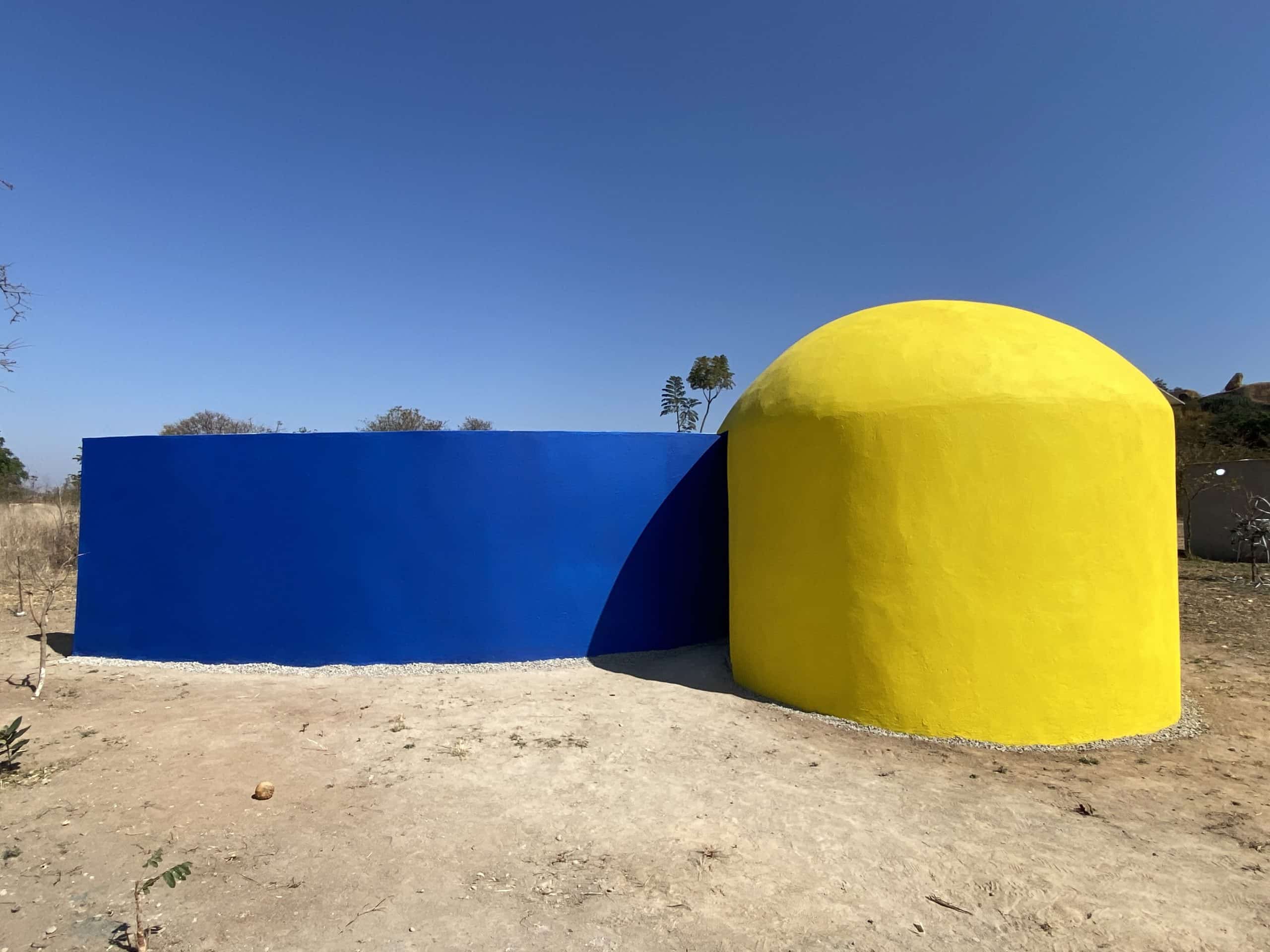 Zuva means light, or better said, the passage of light across the land throughout the day.
Architectural Light/Space realized in collaboration with CTG Collective, DAI, Goethe-Zentrum Harare, 2021-2022
COLORSCAPES
Cheekwood Estate & Gardens in Nashville TN, May 7 – Sept 4, 2022
COLORSCAPES consists of a series of dynamic outdoor installations and gallery interventions. Set along a prescribed path, the exhibition unfolds across Cheekwood's Bradford Robertson Color Garden, Arboretum Lawn, and Bracken Foundation Children's Garden before moving up to the portico of the Historic Mansion & Museum and into its more intimately scaled galleries.

The contemporary understanding of color has a rich and complex history, whether through the histories of plant-based pigments like indigo, or the development of color theory through the discourses of Enlightenment-era writers, scientists, and naturalists. One of the most significant examples of the latter is the Scottish artist Patrick Syme's Werner's Nomenclature of Colours.First published in 1814 and based on the groundbreaking work of German geologist Abraham Gottlob Werner, the book presented a taxonomic guide to the colors of the natural world and was a precursor to the modern Pantone system. Color—and more specifically the color classified inWerner's Nomenclature of Colours—serves as the conceptual springboard for a vibrant site-specific takeover at the Cheekwood Estate & Gardens.

The exhibition is curated by Marin R. Sullivan, Art Historian, Guest Curator at Cheekwood.
To learn more: Cheekwood Estate & Gardens
Loghaven Artist Residency
Excited to kick off 2022 at Loghaven!
Loghaven Artist Residency Announces Awardees including Anthony Green, DaEun Jung, Luftwerk Studio, Aaron Landsman, Michelle Tea, and Many Others. Loghaven Artist Residency, a residency for emerging and established artists in the fields of visual art, dance, music, writing, theater, and interdisciplinary work.
To learn more: Loghaven Artist Residency
The Illinois Arts Council 2021 Artist Fellowship Award
Thank you Illinois Arts Council!