ZUVA | Dzimbanhete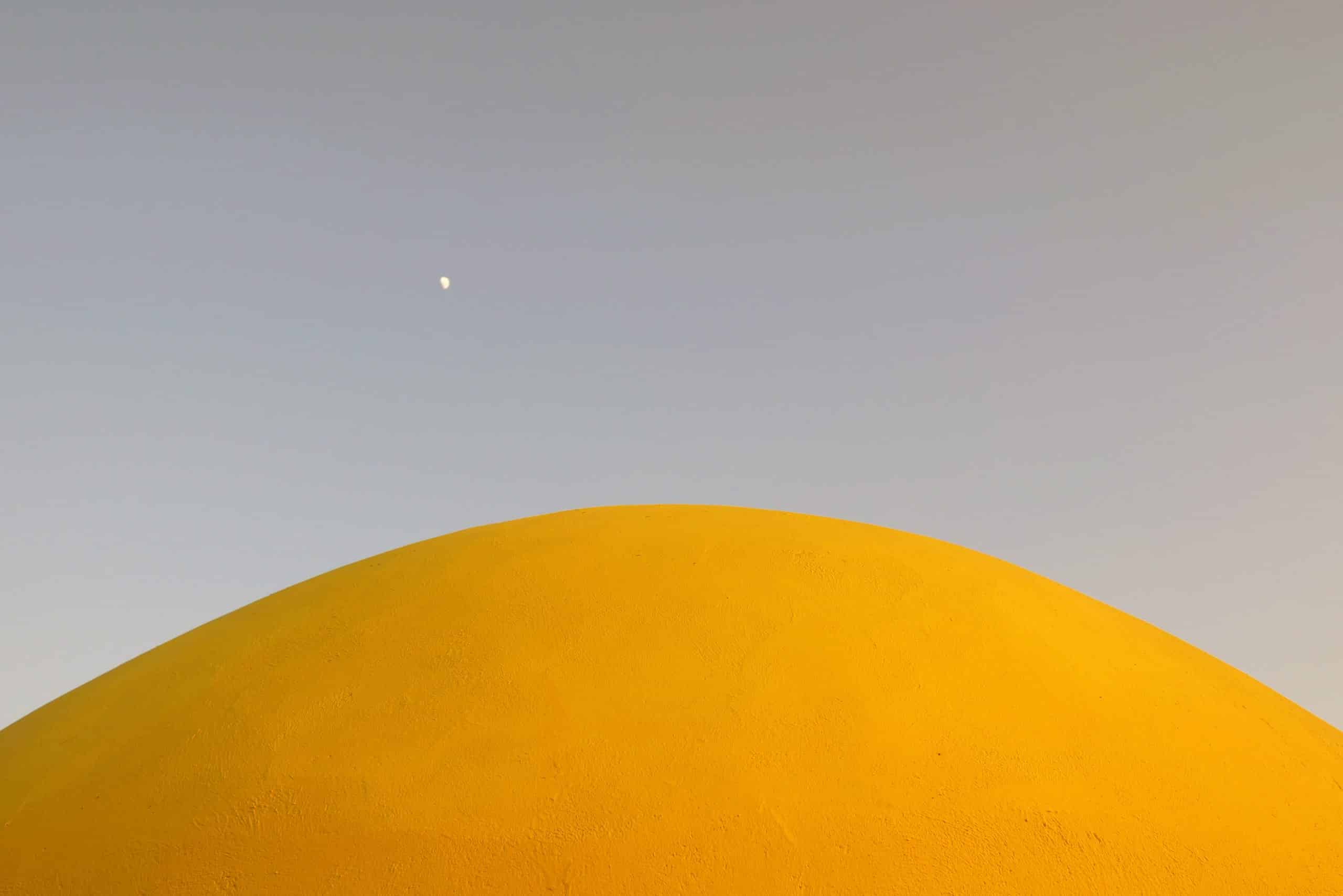 Zuva is a site-specific sculptural space merging local traditions of healing and architecture with contemporary color and light work.
Inspired by traditional African architecture, and in collaboration with local cultural experts, CTG Collective invited Luftwerk to create and realize Zuva. This permanent space and color/light installation is built using local materials and labor, as well as traditional Zimbabwean building techniques. A major accomplishment of the project is the installation of a 5KW off-grid solar system to provide power to the work, the Dzimbanhete Arts and Culture center and its surrounding community. The hybrid space/sculpture is activated by Dzimbanhete as a hybrid art, sound healing, and space for dialogue.
Zuva means sun, but the Shona language dives deep into the conceptual Zuva, which actually means day, or better said, the movement of the sun across the sky during a day. The yellow exterior represents the sun. The blue interior represents the night. The dome ceiling is airbrushed with gradient yellow to blue, illuminated via color changing LED.