Requiem: A White Wanderer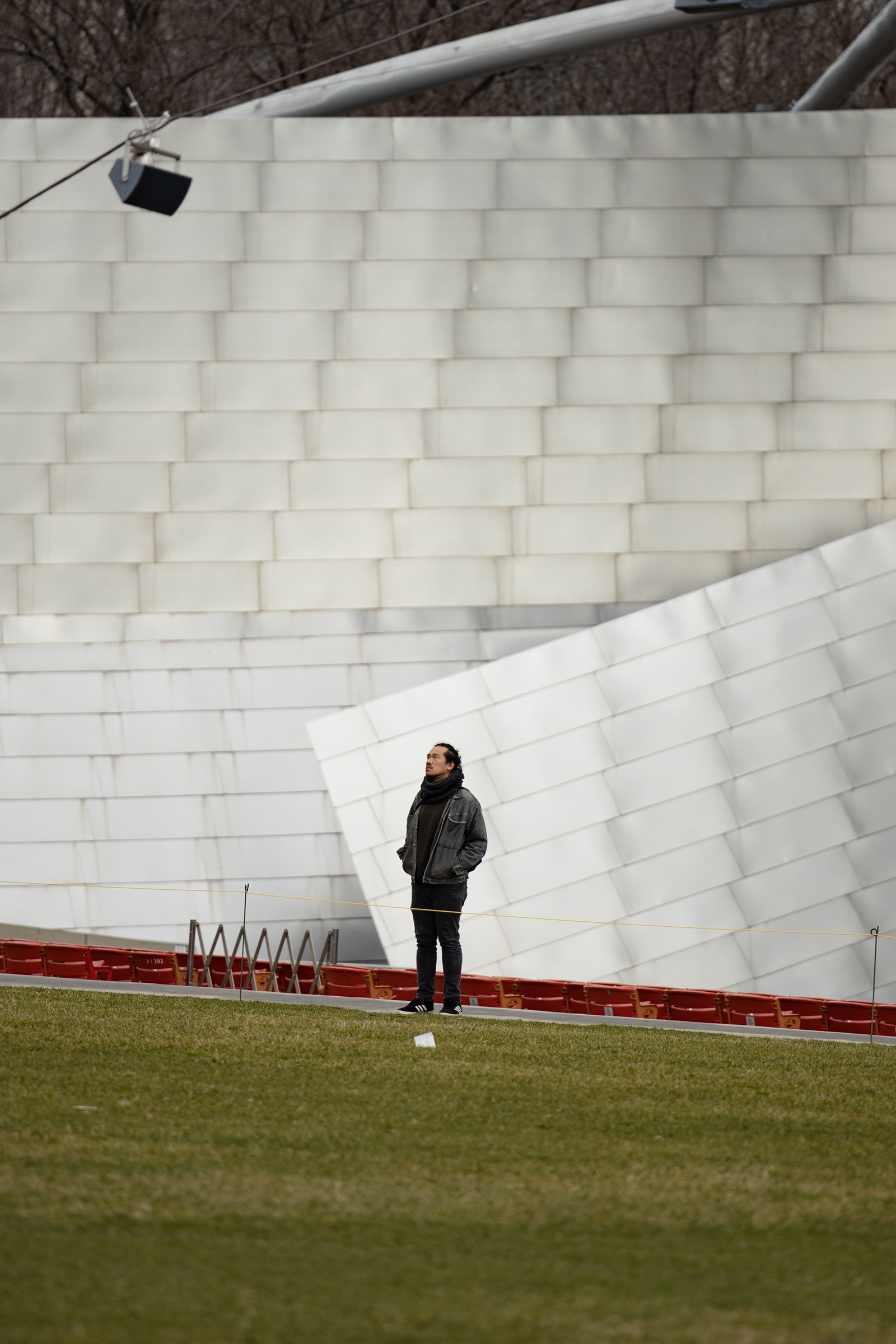 Requiem: A White Wanderer is an ongoing investigation into the rapid disintegration of the Antarctic ice shelf. Inspired by Larsen-C, a 120-mile long crack along the Antarctic ice shelf that broke into a trillion-ton iceberg in 2017, White Wanderer translates seismic data from an ailing iceberg, connecting this remote place to an emotional artistic experience to deepen public understanding of the connection between climate change and sea level rise.
A musical performance developed in collaboration with Katherine Young Composition by KATHERINE YOUNG; Musicians MYRA HINRICHS (violin); MIN PARK (violin); ALEXANDER ELLSWORTH (cello); LIA KOHL (cello) ; ANTON HATWICH (bass); JENNA LYLE (vocals); RYAN PACKARD (percussion).
An immersive sound installation amplified from the latticed Jay Pritzker Pavilion sound system will allow audiences to experience the way aquatic animals, like whales, might experience a calving iceberg, with the sounds of its disintegration reverberating throughout the ocean. 
In partnership with the Natural Resources Defense Council (NRDC), and Experimental Sound Studio.